10 Tips for Negotiating With Insurance Companies After a Car Accident in Brooklyn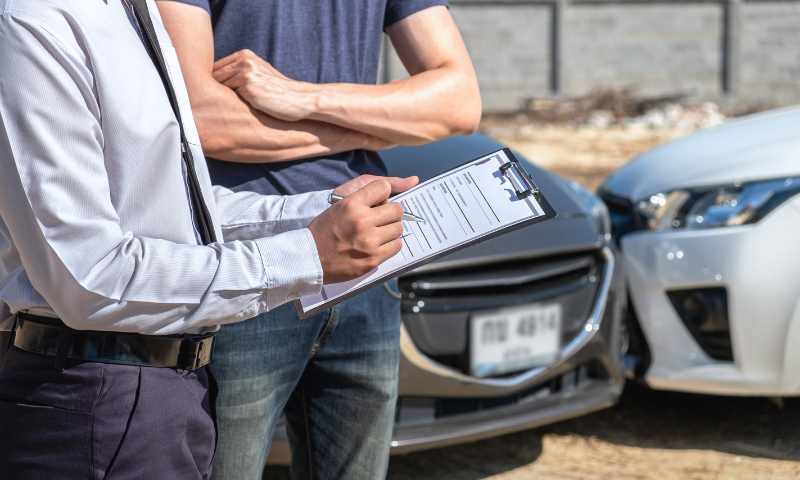 A car accident can be a traumatic experience, and dealing with insurance companies afterward can be equally stressful.
At Held, Held & Held, we understand the challenges that come with dealing with insurance companies. That's why we've put together this list of 10 tips to help you navigate the process and get the compensation you deserve. Whether you're dealing with medical bills, property damage, or lost wages, these tips can help you feel more confident during negotiations.
If you need further assistance, our compassionate team of Brooklyn car accident lawyers is here to help. Contact us today for a free consultation.
1. Understand Your Coverage
Understanding your insurance coverage is key when negotiating with insurance companies after a car accident. Take the time to review your policy and understand the limits of your coverage. This will help you better communicate with the insurance company and negotiate a fair settlement.
2. Gather Evidence
Without evidence of the accident, your injuries, and other damages, the insurance company will likely deny your claim. Try to gather evidence at the accident scene, including pictures and videos of damaged property and your injuries.
Other forms of evidence can include an accident report from the police and witness testimony. So make sure you call the police and exchange contact information with witnesses.
3. Document Your Damages
In addition to collecting evidence of your injuries, you should also document your damages. This means recording any and all damages you've suffered as a result of the accident.
Some examples of damages include:
Injuries
Physical pain and suffering
Emotional distress
Mental anguish
Loss of enjoyment of life
Loss of consortium
Medical bills and treatment
Lost wages
Property damage
Record these damages in detail and save any physical evidence that can prove your damages, such as medical records or photos of your injuries.
4. Seek Medical Attention
Seeking medical attention after a car accident is crucial for your health, but it's also important for your insurance claim. Even if you don't feel injured, getting checked out by a medical professional can uncover underlying injuries that may not be immediately apparent. This documentation can strengthen your case and help you negotiate a fair settlement. Keep track of all medical bills and ongoing treatment, as they may be eligible for reimbursement by the insurance company.
If you don't seek medical attention, the insurance company might argue that your injuries weren't serious, leading them to deny your claim.
5. Be Cautious of Insurance Company Tactics
Insurance companies may use tactics to minimize payouts after a car accident, so it's important to be cautious. Some adjusters may try to get you to admit fault or downplay the severity of your injuries.
Be aware of these tactics, and don't let them pressure you into accepting a low settlement offer. Remember, insurance companies are in the business of making money, so it's important to protect your own interests.
6. Don't Rush to Settle
A common mistake some people make is accepting the first offer the insurance company gives them. Typically, insurance companies make a lowball offer, hoping that you will accept it out of desperation.
Remember, you don't have to accept the first, second, or third offer. With the help of a car accident lawyer, you can negotiate a settlement amount that fully compensates you.
7. Stay Patient
Going along with the last tip, it's important to stay patient. Sometimes the claims and negotiation process can take a long time. That's normal.
You need to stay patient in order to get a settlement amount that covers all of your damages. If you're not, you might accept a low offer too soon just to get the claims process over with. A little patience goes a long way.
8. Be Professional
The aftermath of a car accident can be emotionally challenging. When talking with the insurance company, you may feel angry or upset.
While these emotions are natural, you need to stay professional. Anything you say or do can be used against you, so you don't want to do anything that can harm your claim.
9. Keep Records
Keeping accurate records is helpful when negotiating with insurance companies. Make sure to keep track of all documents related to the accident, including medical bills, property damage estimates, and any other expenses incurred as a result of the accident. This information can help strengthen your case and support your claim for compensation.
Additionally, keeping a record of all communication with the insurance company can help you stay organized and informed throughout the negotiation process.
10. Consider Hiring a Lawyer
The best tip for negotiating with the insurance company after a car accident is to consider hiring a Brooklyn personal injury lawyer. Your attorney will handle the negotiation process for you so you can focus on recovery. They know how to handle the insurance company, so they will stop the insurance adjusters from taking advantage of you.
Overall, an experienced personal injury lawyer will do whatever it takes during negotiations to ensure you receive fair compensation for your injuries.
That's where Held, Held & Held comes in.
We are devoted to our client's success, and we will work by your side to make sure you receive justice. When you work with us, your case is in good hands.
Contact us today to schedule your free consultation.